Application advice
To help you when applying for Chevening, we've collated some of our independent reading committees best feedback and advice.
Firstly, we'd like to say a huge thank you to everyone who took the decision to apply to Chevening last year. Although you may not have got the result you were looking for this time, it's great to see so many of you considering how a UK education could help you to make a positive and lasting impact in your home countries.
We hope you'll consider applying again this year, so to help, we're sharing some of our independent reading committees top tips.
Top 8 general tips:
Check your grammar and make sure your sentences make sense. Double-check the spelling of words and institution names.
Use relevant examples from your own experience to address the essay questions. Stating that you have the required skills is not enough. We need to hear examples of how you've used your skills to achieve something positive.
Where possible, try to focus your examples on your experiences with voluntary organisations or employment, rather than at school or university.
Use 'I' instead of 'we' when discussing personal achievements.
Don't use bullet points to outline job responsibilities or future plans in your answers. We want to know as much about your goals as possible, so write in full sentences and share your stories with us!
Assessors know when answers are copied and pasted from a CV, personal statement or reference letter. Make sure you tailor your answers to the question.
For your application to be deemed outstanding, make sure you clearly link your chosen course of study to your previous experiences and future vision.
All Chevening Applicants need to demonstrate leadership, influencing, and relationship-building skills. You'll also need to have a clear understanding of how studying with a UK university will help you achieve your career goals.
Below, we share the reading committees best advice for doing just that!
When showcasing your leadership and influencing skills:
Share an example of how you've worked either alone or with others to achieve something positive. Just make sure your individual contribution is clear.
Focusing on sharing one or two detailed examples is much more impactful than listing lots of examples. Emphasise how you have shaped the opinions and actions of people around you.
Please avoid using quotes and definitions of leadership. Instead focus your answer on your own personal experiences of leadership.
When showcasing your relationship-building skills:
Try to share examples of building new relationships during volunteering or employment, rather than at school or university. Tell us how you built these networks, how you maintain them, and how you have used them to help you achieve something.
Give real thought to how you intend to use the Chevening network, or other networks, to achieve your future career goals.
Share your thoughts on how you and your work will contribute to the Chevening Alumni network.

When sharing why you want to study in the UK:
Share why you chose your courses. What do you hope to get out of studying on those particular courses? How would they benefit your career and development? Referring to professors you'd particularly like to meet, publications you're keen to read, the reputation of the course, or the specific modules you'd like to study are all great ways to show you've done your research.
Try to be as authentic as possible. Please don't copy sentences from university or tourism websites. Share your thoughts about the benefits of studying with a UK university in your own words.
Emphasise how studying on your chosen courses would help you achieve your goals and benefit your home country upon return.
When sharing your career plans:
Give real thought to how you intend to make the most of the opportunity to study a master's degree with a UK university. Share detailed examples of your short, mid, and long-term career goals. You'll get extra points if you can link your career goals with any of the UN's 17 Sustainable Development Goals.
Make sure your goals are ambitious but realistic. Walk the assessors through a clearly defined plan for achieving them.
Outstanding applicants demonstrate real enthusiasm about making a lasting, positive contribution to their home countries and have clear ideas about how to achieve it. Steer away from describing motivations to pursue a master's degree only as a steppingstone to studying for a PhD.
We hope you've found this useful and aren't too disheartened if you didn't get the result you wanted first time around. We often learn more when things don't go to plan than when they do, so we hope you'll apply again this year with more knowledge and understanding about what you could gain from a fully funded Chevening Scholarship. Good luck!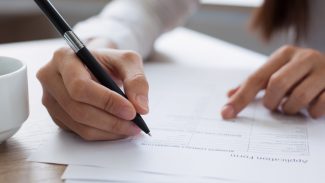 As Chevening Scholarship results are announced, you may find that you have not received the news you were hoping for, and in this case will no doubt wonder where you might have gone wrong in your application – after all, you'll want to review your application ahead of reapplying with even stronger essays when applications […]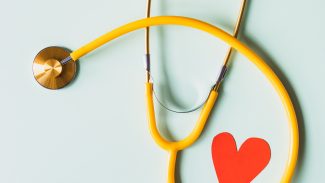 Developing an advanced skill set and building meaningful professional relationships: the two pillars of professional success. We speak with medical doctor and global health specialist Dr Frederick Mate.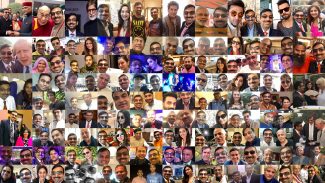 That building and nurturing relationships is a vital skill for effective leadership is no secret. So how do you build meaningful relationships?